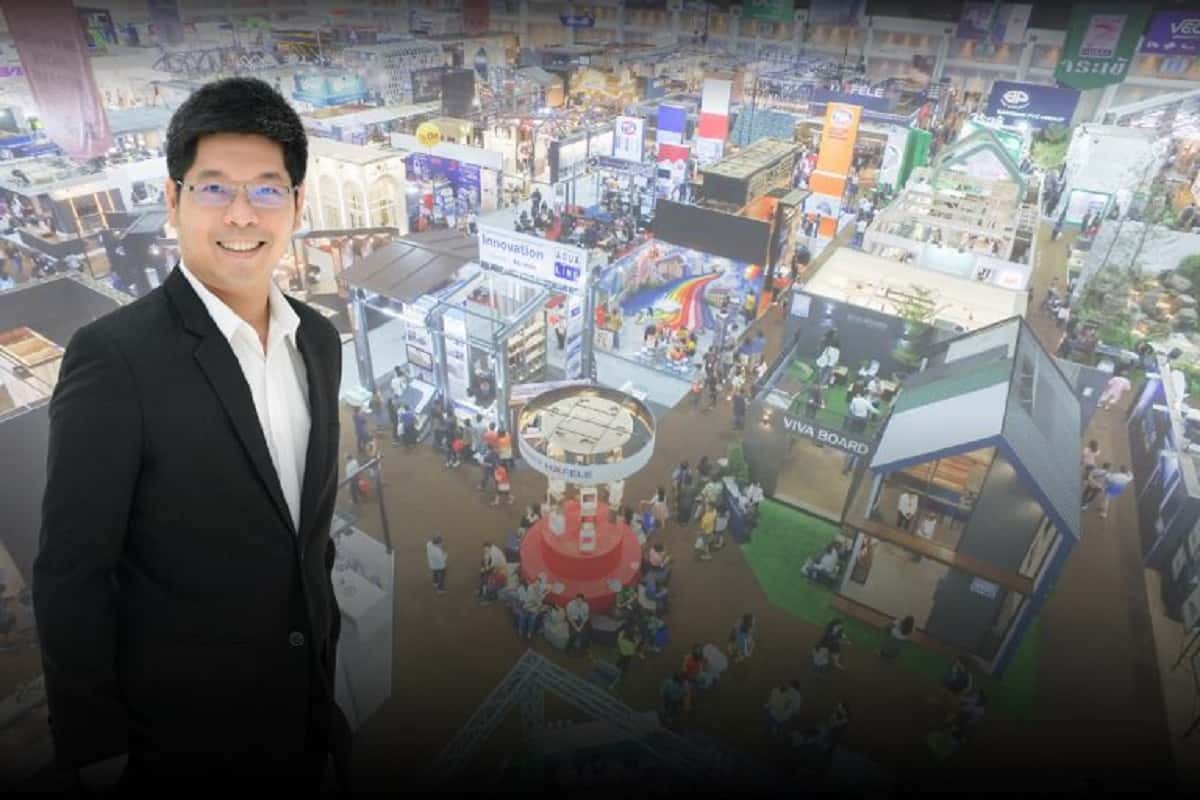 The name list of the Architect Expo organizer has been officially announced. Finally, TTF International Co., Ltd. has been honored by the Association of Siamese Architects under Royal Patronage (ASA) to organize "Architect Expo 2022-2024". The TTF is the suitable organizer that meets the association's qualifications criteria and its operation runs in accordance with the association's indicated objectives. TTF International Co., Ltd. is an expert in organizing various regional expositions and is able to raise the standard of exhibition to be on par with those in international level. Besides, it is also a pioneer of organizing architect expositions which maintains more than 30 years of experience in this industry.
Mr. Supaman Munka, Managing Director of TTF International Co., Ltd. revealed that "I am very pleased and honored that TTF International Co., Ltd. has been chosen to be the organizer of Architect Expo 2022-2024. This is the first time that the association extended the contract of organizing the event to 3 years.  Architect Expo 2022 is set to take place on 26 April – 1 May, 2022 at Challenger Hall 1-3, IMPACT Muang Thong Thani. Our team is ready for this event and plan to improve the Architect Exposition pattern in order to provide the participants' new experiences during visiting the event and also this will truly upgrade the Architect Expo's arrangement to be equivalent to the world-class level. Furthermore, we have a plan to expand its target to tech startups which are considered the potential target groups gaining attention from the current business community."

With the company experiences in the Architect Expo's arrangement plus being for a long time in Architect-Design-Construction alliance partners, we have realized problems and have proper guidelines to improve our arrangement for next events in order to highly meet the requirements of people in architectural industry. Furthermore, our company possesses a comprehensive database of domestic and international target groups including exhibitors and visitors. Thus, it is expected that the Architect Expo 2022 will be bustling again even though the pandemic Covid-19 may have an effect on the number of visitors. Hopefully, it will be much better than this year's circumstances. However, it doesn't mean that we remain actionless. We are keeping a very close monitor to the situations both in the country and the other allied countries of the event together with seeking for the solution to deal with the unexpected situations for the utmost benefits of all parties both exhibitors and visitors. At this time, we have got a good sign from the exhibitors who accepted to establish their exhibition booths for the up-coming exposition such as MAKITA, MILWAUKEE, EDL Laminates, At East Lighting, CNP Plastic, as well as Pantamitr Watsadu" Mr. Supaman said.
ASA signs contract with TTF
as the organizer for Architect Expo 2022-2024
Architect Expo 2022 is scheduled to take place on 26 April – 1 May, 2022 at Challenger Hall 1-3, IMPACT Muang Thong Thani. For those who are interested in space reservation, please visit our website at www.ArchitectExpo.com or contact us at +66 02-717-2477 and [email protected]