Employee Benefits
Annual Bonus
Annual Salary Adjustment
Annual Travel / Party
Training and Seminar
Employee Allowance
Travel Expenses
Commission (Sales only)
Ordination Allowance
Maternity Allowance
Marriage Allowance
Funeral Allowance
Social Security
Annual Health Checkup
Birthday Leave
Diligence Allowance
Group Insurance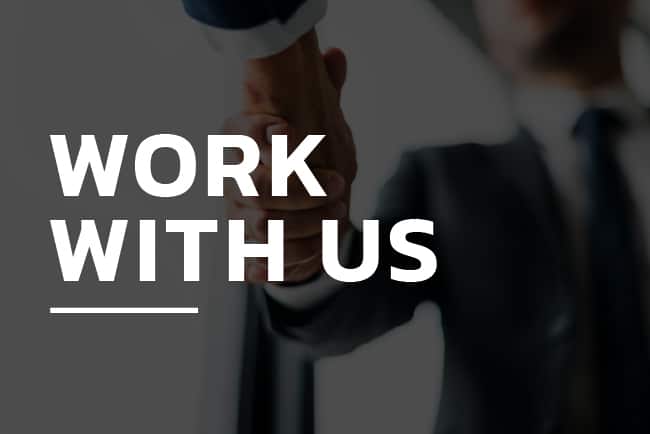 Assistant Sales Manager
Responsibilities:
Selling at competitive media.
Build and maintain strong, long-lasting customer relationships
Propose sales strategy and promotion to achieve sales target.
Partner with customers to understand their marketing needs
To lead the team to achieve 100% of sales target for assigned shows (including space revenue).
To develop sales leads and further expand exhibitors prospect list.
To obtain signed contracts and payments in full.
To prepare accurate and timely reports.
To prepare and implement sales plan and milestone to meet budget.
To prepare and present sales proposals to exhibitor prospects as and when required.
To provide effective after-sales services and onsite services so as to ensure customers' satisfactory level is high.
To build rapport with the customers and ensure customer retention rate meet our expected level.
To record all sales in the CRM program provided.
Qualifications:
At least 5 years of working experience in the assigned industry.
Strong in selling and communications skill with good service-minded.
Fluent in spoken and written English (other languages are a plus).
Strong computer literacy (Microsoft Offices, G-Suite).
Good personality, good team player, positive attitude, eager to learn, and ability to work well under pressure with a tight deadline.
Strong presentation, interpersonal, problem solving, documentation, and decision-making skills.
Strong analytical skill, negotiation skills, leadership skills and developing customer.
Process "can do" attitude, entrepreneurial spirit, practical creativity, a strong determination commitment to deliver results.
Ability to build, lead, and motivate a skilled team.
Able to work independently.
Aggressive and like to take up the challenge.
Customer-focused mindset.
Experience in Exhibition Organizer would be advantage.
Sales Executive
Responsibilities :
Sales for Exhibitor Space of company project.
Selling advertising materials in magazines and websites.
Responsible for sales target.
Compliance with company policies and sales plans.
Have skills in closing, persuading, responding to arguments. And the problem solved very well.
Customer service and customer service as a representative of the company.
Gather important marketing information, comments, or customer needs.
Generate sales leads for our exhibition portfolio in Asian.
Delight customers with benefit-driven solutions
To oversee and manage the entire exhibition process by executing set activity schedule and understanding of all stages of exhibition processes in order to ensure all exhibition processes run smoothly.
Be involved with selling to prospective clients and approach exhibitors on a regular basis.
To work with the operation, marketing and sales team to lead the project team toward success.
To identify problem issues, develop all aspects of exhibition project and propose the project development for the related fields.
Complete other ad-hoc tasks as needed
Qualifications :
Male / FemaleThai Nationality
Bachelor's degree in MICE, Hotel or related Sales and Marketing, any field.
Fluent in verbal and written English (other languages are a plus)
Curiosity and self-confidence to learn, improve, and challenge
Good personality, good looking, ability and to work under pressure with a tight deadline.
Excellent communications and service-minded.
Strong presentation, interpersonal, problem solving and decision-making skills.
Own transportation will be advantage.
Experience in Exhibition Organizer would be advantage.